YOUR ULTIMATE GUIDE TO PRE AND POST HOLI SKINCARE TIPS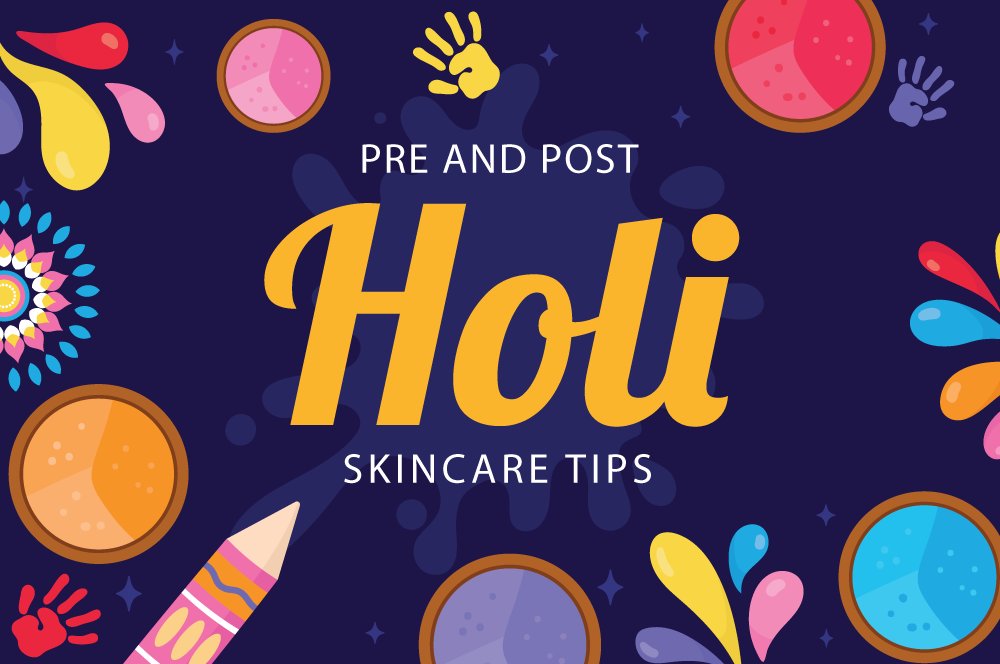 WHAT IS HOLI 2023?
Holi is a celebration of colors for the whole of the Indian subcontinent as it is about the welcoming of the spring season. In Hindu traditions, the celebration of the divine love between Lord Krishna and Radha is what this festival stands for gloriously. The festival is about sharing love and welcoming everyone irrespective of their skin color and creed to your surroundings with warmth and joy. Holi 2023 is the festival of spring, colors, fire burning out the evil and bringing forth the goodness in everyone.
Nowadays, everyone just splashes the colors on their face and hair. Then there's water pouring on top of each other, and everything is just messing around. You forget to take care of your skin with specialized skin care lotion or in case you have acne, you must apply acne care lotion. Skin lotions of international quality are now available at the most competitive prices. People even forget to take care of their hair as they get damaged very easily and thus, shampoo and hair oil or hair gel is essential for anyone who plays rang wali holi. In the coming weeks, we'll learn more about pre and post holi skin care tips.
Celebration of Holi goes back to ages in the Indian subcontinent. It is celebrated under several regional names such as 'Rangwali Holi' or 'Shigmo'. Several regions have their distinct festival rituals and methods of celebration. Ukuli, Do Purnima, Jajri, Yaosang, Phagwah, Dhulandi, etc are regional names of Holi. Holi is basically a two-day festival. The first day is called Holika Dahan wherein a large pile of wood is burnt and people surround it while worshiping the fire. The next day is the play of colors known as 'Rang Panchami' and this is where people spray colors and water on each other.
iBhejo brings to you a curated list of pre and post Holi skin care tips for your better enjoyment of this colorful festival. iBhejo also offers the biggest discounted deals on imported Holi colors, Holi T-Shirts and water spray guns delivered to your doorstep for free. Let's learn more about the story behind the celebration of Holi 2023 and then we will get into some skin care tips and where to ship those skincare and hair care essentials in India.
STORY OF HOLIKA DAHAN
In the Indian legend, King Hiranyakashipu was the wicked king and father of Prahlada. Prahlada was a devotee of Lord Vishnu and he always had Vishnu's name on his mouth every time Hiranyakashipu encountered. He planned on killing his very own son with a special arrangement of wood. He persuaded Prahlada to sit on the burning pyre along with Holika. Holika was the sister of King Hiranyakashipu who had a boon that she would never get burned with fire.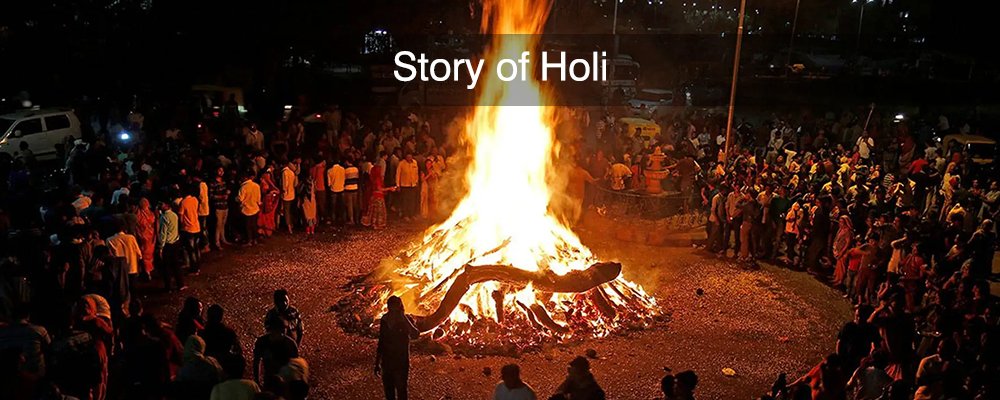 Eventually, Prahlada suffered no injury from the burning pyre although Holika started to get some. In the end, she was burnt completely while screaming out for help to which Hiranyakashipu wasn't able to do anything. This legend of burning pyre where Holika was burnt alive came into public celebration as Holika Dahan. In the lines of how Dussehra is celebrated, this burning also represents the burning of evil and the emergence of victorious good.
STORY OF RANG PANCHAMI
As per the ancient texts, Rang Panchami holds its context way back in the legends of Radha and Krishna. It is said that the young Krishna always questioned whether Radha would like him because of his skin color. Radha being a cosmic beauty and blessed with whiter skin tone than Lord Krishna. Krishna had a darker shade of skin tone i.e. he was brown skin. His mother - Yashoda told him to and asked Radha his skin color while having a colorful splash on his face.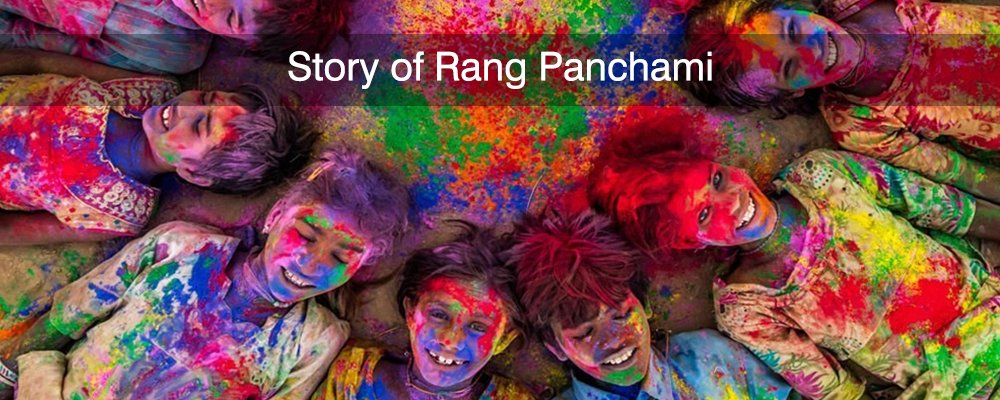 Radha wasn't able to deduce any conclusion. Instead, Radha took the color and sprayed it on hers and simply answered that he is of the same color type as her now. Lord Krishna bursted out with happiness and thus, the use of colors is said to become prominent in the celebration of second day of Holi i.e. Rang Panchami. Rang Panchami, today, is a festival of splashing colors on everyone and how all become a part of eachother where no one can tell their skin color, caste, sex or race. It makes anyone to be a part of everyone and thus, any individual becomes a part of the community. In short, Holi is about the welcoming of spring, good winning over evil and the community coming together to celebrate without any visible difference.
PRE HOLI SKIN CARE TIPS
Using Ice Cubes
Ice cubes alongside face cleanser are of utmost importance before the beginning of Rang Panchami. This Holi 2023, do not forget to use ice cubes on your face and skin after using a face cleanser. Therefore, you will step out for the Holi 2023 celebration with a shining face and firm skin. This makes color not penetrate inside your skin pores. It simply remains on the surface and it goes off much easily afterwards.
       2. Don't Forget to Apply Sunscreen
Holi 2023 will be played on one of the hottest days of summer and to avoid any skin burns, you must apply 0 with more SPF depending upon how much time you are planning to play outside in the sun. This additional layer of SPF becomes more firm over the icing and doesn't allow the toxins of colors to penetrate inside.
       3. Keep Yourself Hydrated
Often while playing the Holi or Rang Panchami, people forget to keep themselves hydrated with mineral water. You must remain hydrated as the climate gets warmer and the sun starts cracking up your layers of protections applied through sunscreen and ice cubes. Drinking water makes your body more cooler and you also get a boost of energy to play Holi to fullest.
        4. Oil Your Body
Shop body lotion cream, body oils, and hair oils online on iBhejo.com now as you must have forgotten about the most important part of Holi essential. Oils resist any external factors that come in direct contact. It becomes a more powerful protective layer to your skin over sunscreen. Always remember to oil up your body completely from head to toe as it feels up all gaps between your pores. Yes, it does feel sticky but it doesn't matter then you are protected against color toxins.
         5. Nourish Your Lips
Lip balm is the last touch up for pre holi skin care routine as the lips are more exposed to colors and its toxins more easily. Lip pores are easily open and thus, a good lip balm is essential for nourishing your lips. Imported lip care balms or lip gloss for girls are a must-have before starting your Holi 2023 celebration.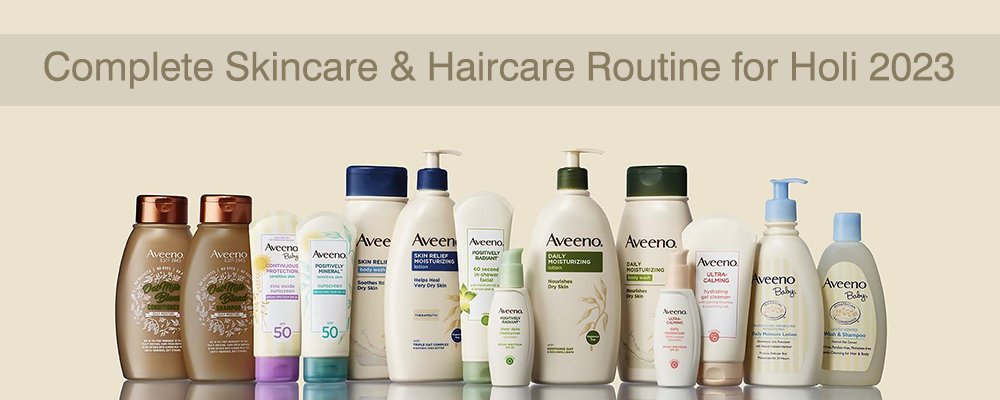 POST HOLI SKIN CARE TIPS
Face Wash
Face wash, face cleanser and face toner are the three essential products that must be used as a starting part of post holi skin care routine. It is necessary to wash off the face deeply and in case you have acne, you must have acne care face wash to cleanse your face. Get your skin cleanser online in India on iBhejo.com with a special discount coupon.
      2. Skin Moisturize
Washing off your face with face wash or cleanser makes its pores open and thus, a skin moisturizer for face  is essential. Shea Butter skin moisturizers are highly recommended for this post holi skin care tips for this Holi 2023 celebration. Even coconut oil-based moisturizer or almond oils treatment can be applied as skin moisturizer. Shop from a wide range of skin moisturizers online in India only at iBhejo.com where all international brands and products are easily available at your fingertips.
       3. Face Masks
Face masks work as a complete face treatment instead of fash wash and skin moisturizer. Sandalwood, turmeric, argan oil, moroccan oil-based face masks are the best for applying after getting a shower post Holi 2023 celebration. As an easy homemade remedy, you also make a mixture of sandalwood powder and curd and gently apply it on your face as a face mask.
       4. Treating Sunburn
You have forgotten to apply a best sunscreen lotion or sunscreen cream on your face and body, you are mostly getting sunburnt and in such a case of sunburn, you must go to treat sunburn with imported sunburn treatment or simply take ice cubes in a linen cloth and pat it around the sunburnt area of your body.
        5. Avoid Warm Water
Warm water makes colors stickier on skin and thus, cold water is essential to use to wash off all the colors. As you have applied oil and sunscreen before the Holi 2023 celebration, cold water makes it easy to cleanse all the toxins from your skin and face easily. It simply washes off from the surface and does not rub your skin harder, simply rinses easily with cold water.
FAQs
> How many days are celebrated as the Holi Festival?
It is a two-day festival where Holi or the Choti Holi or Holika Dahan is celebrated on the first day's evening. The next day is marked by Rang Panchami where the colors are splashed on eachother. However, several communities across the Indian subcontinent have a week-long Holi celebration with differing Holi rituals.
> When is Holi 2023?
Holi 2023 date is March 7 for Holika Dahan and March 8 for Rang Panchami.
> What is Holika Dahan?
Holika Dahan refers to the burning of pyre i.e. woods, branches, leaves and grass altogether gets burned and people gather around it celebrating the end of evil with victorious good.
SHOP HOLI COLORS ONLINE IN INDIA FROM iBHEJO.COM
iBhejo brings to you the best of Holi essentials all the way from International brands and products from the United States. Holi colors, water spray guns, glitter colors and more are all made available at iBhejo.com Holi Sale 2023. Shop the best Holi colors online in India with free delivery and no additional custom charges.
iBhejo offers you big discounted deals on a wide range of personal care products such as lip care products, makeup products, cleanser for normal skin, shampoo with conditioner, waterproof eye mascara, skin treatment kit, hair lotion, body lotion cream, hair mask for frizzy hair, face foundation and hair gel for men are all essential for a good and healthy holi celebration for this Holi 2023. Shop your favorite Holi essential now at the best price before someone else grabs the best deal.